halfway to hell'n
in case i forget, three day weekends are the shit. it's so nice chilly willin with the kids. we went swimming yesterday, but it was cold. ended up pouring rain in the late night.
got some great bubble bath pics. here, bubble baths aren't the relaxing methodic events you might imagine. they are tortuous, loud, squealing, pant soaking and floor flooding events. here, i'll try to download one.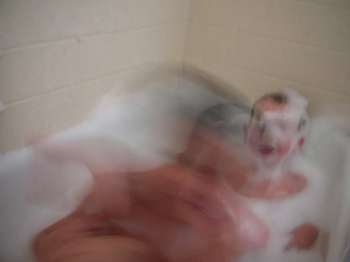 oh, but they are happy, and clean. and it is with same great bubble bath vigor that i attempt to pack all the long, lazy weekend's duties into a single day.
Posted by shoe at September 4, 2006 09:03 AM | TrackBack