brotherly love
Alex brought home his valentines today. It was like Christmas, we had to open them right away, he was so excited.
Mine was sweet and straightforward, typical Alleycat. A boy of few words, each of them perfect: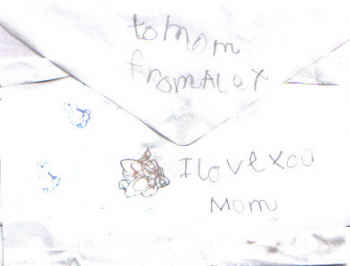 His valentine for True was less straightforward. Thank goodness he was standing right there to translate. Still, take a look at this and tell me if you see what I see...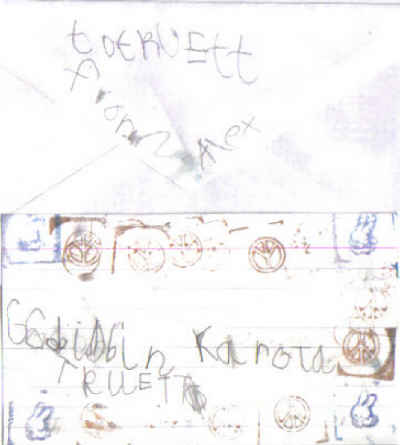 Translation: Good job in karate, True.
Now, maybe at first glance this didn't strike you as a cry for help. Especially if you weren't aware that the boys are not enrolled in any form of martial arts classes, never have been. In other words, this is kind of a thanks for the informal daily ass whippin', bro valentine, of which, I never hoped or imagined I'd see.
And another thing, did you happen to notice all the peace signs? There weren't any of those on my valentine. A subconscious message perhaps?
I really want to know what you think. Is the Alleycat some kind of brotherly love savant, sowing kindness into a message of underlying cruelty? Let me know your wise thoughts, blodgers. Oh, and while your at it, let me know if you are speaking as a sibling (younger, older, brother or sister). I eagerly wait for your response.
Posted by shoe at February 9, 2007 11:01 PM | TrackBack