spectacle
Change is upon us. My True blue is morphing. Check it, a little over a week ago,
a full set of choppers and look at those beautiful blues...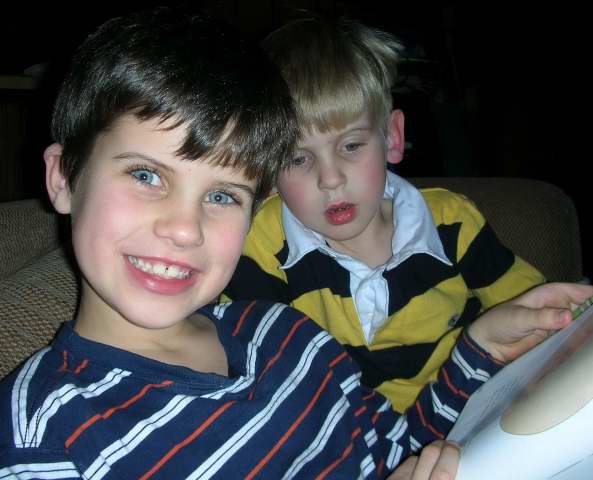 Friday we celebrated True getting straight A's on his progress report. He was down one tooth by then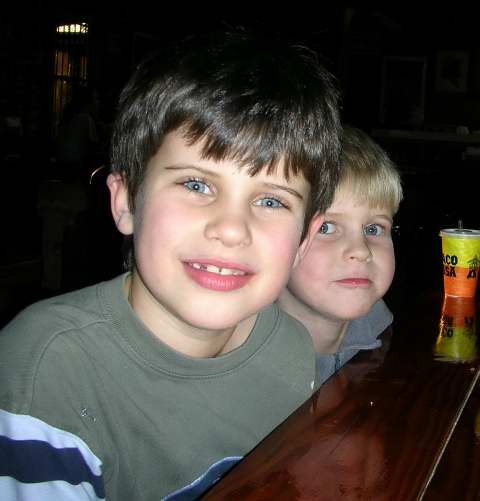 You know, they grow up so fast. By Tuesday we had gone to the eye doctor and learned that true is fairly nearsighted and has an astigmatism. Did I spell that correctly? I'm a sighted American, and pretty ignorant about these things.
Anyway, by Wednesday, he shed another front row tooth and knocked the ladies dead with this all new look just in time for Valentine's..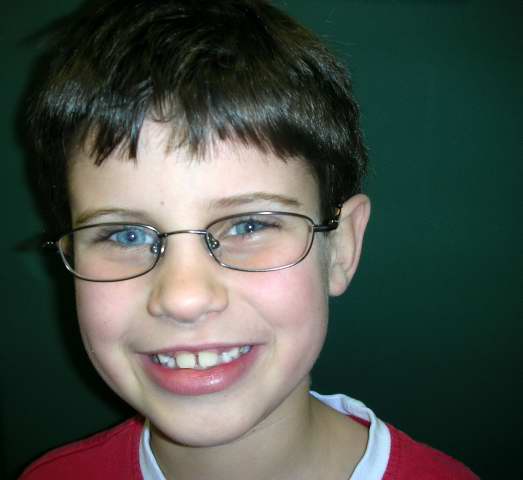 What a cutey pie. And Alex is inconsolable, he wants glasses so bad.
ps--I'm taking a poll. I'm thinking about driving the kids to Florida for spring break. Anyone between here and there want to shout out good places to stay with the kids, must sees, best restaurants for kids, etc? We'll be taking our time there and back. This will be our first big family hoorah in a long while, so all of your advice will be appreciated. We're talking mid march so, let's hear it, and fast, in the comments or send me an email. I need to get some things in order quickly.
Posted by shoe at February 17, 2007 03:38 PM | TrackBack