bumble flies & trumpet suckers
well, it's almost over. another school year burned up.
true had a great first grade year. ended the year reading on the fourth grade reading level, chapter books. he also had a picture he drew submitted in the hill country youth art exhibit. nearly every child was in that, but true's picture was something special. a treehouse complete with acorn gathering squirrels and he & brother alleycat waving at me from the top. and of course, did i forget to mention the ever present robot motiff?
alleycat graduates from pre k tomorrow. when true went through it, i was a pessimist. i thought, well, you pay someone eight grand to watch your child
then they feel like they have to give you a diploma, whatever. i softened up just as soon as my true was there in his mini cap and gown. instant waterworks, look at mommy's little genius. this time i'm wiser, i'm ready, i hope.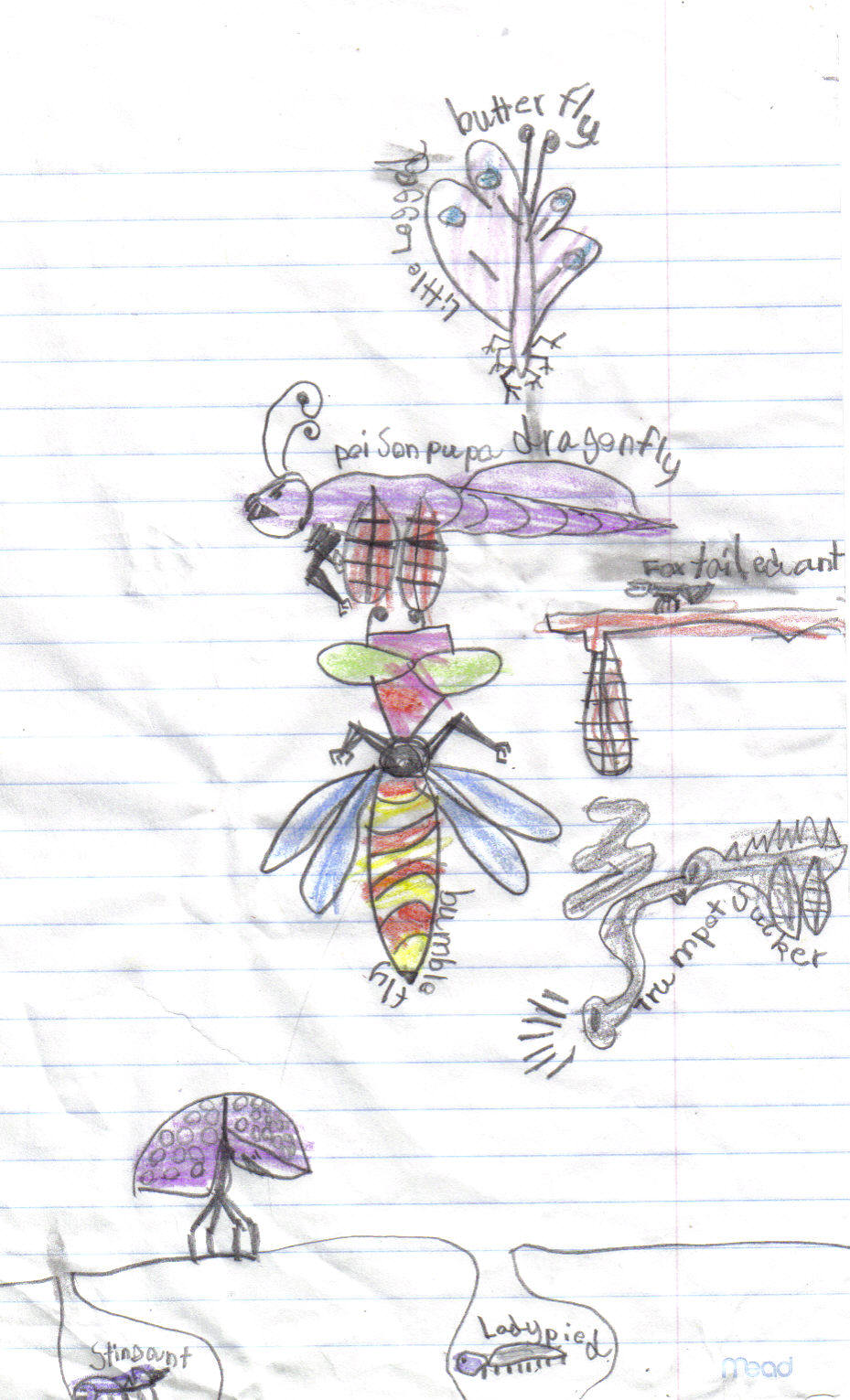 truett's latest homework assignment was invent an insect. i found these rough drafts that he must have considered using. as i look over the names, it's eerie how art imitates reality. i have been inundated with bumble flies and trumpet suckers lately. the kid is a freekin prodigy, i tell you.
i know alleycat is graduating from babyland and that means this part of mommyhood is gone for good. if i can't have babies, at least i still have brudders. nothing beats it.
just the other day, i was privy to this gem of conversation:
true, "ok, ok, i'm supertrue and i can fly, and what's your super hero name?"
alex, "i'm CAptaaaaaaain DIArheaaaaaaa, and no one can catch me."
true, "alright, captain diarhea, if you say so. do you even know what diarhea is?"
alex, "nope, it's just funny"
true, "yep, it's funny alright. woo, my brother is captain diarhea, lucky me"
indeed. and my sons are supertrue and captain diarhea, lucky me.
Posted by shoe at May 24, 2006 11:41 AM | TrackBack