living in the past lane
well.
so.
last day of summer is tomorrow. the boys are bummed. i can't even take off work early, the day is booked solid. my brain shall be fried this time tomorrow when the final countdown kicks off.
the boys on the block are getting two more newbies. that will make 7 boys under eight within five adjacent homes. it's going to get crazy ridiculous around here as they all get older. you should see the street parties already.
really takes me back to my childhood on needle street in htown. so many kids... there were two shoes, actually, so i being very fortunately the younger of us got tagged "little shoe" and my neighbor sadly, "big shoe." can you imagine the psychological damage? she was only 7 or so when i met her, but the big girl, nonetheless.
someone once referred to one of my clients as "big mama" and i remember thinking if anyone ever called me that i'd kill 'em.
anyhow, back on needle street in the seventies we would congregate after school. meet up by the hydrant and make plans. ride bikes, play hopscotch, get help with homework, whatever... good times.
we even made up our own nighttime neighborhood game called "warden". if you were the warden, you would count at the light pole while everyone hid. then you would search the yards and driveways of the four or so homes in play with a flashlight, sending those you found to the jail, also known as the lightpole. ah, for hours we played, into the night. my first adrenaline dumps came under the bright glow of the warden's cold light of justice when i was young, young, young. the cop thing makes more sense every day here in epiphanyville.
but no matter how late our mom let us stay out, it was never enough time. the dirt, the sweat, the exhiliration of playing for a living. what a life! how can you not envy any kid?
surely, all this and more awaits my boys here. it's going to be neat watching all these young guys grow up. granted, the block may self convert into a truck stop. we don't know yet, but i'd say the writing is on the wall.

yep, and summer fun being squelched by the man. i remember it well. c'est la vie, mon amis!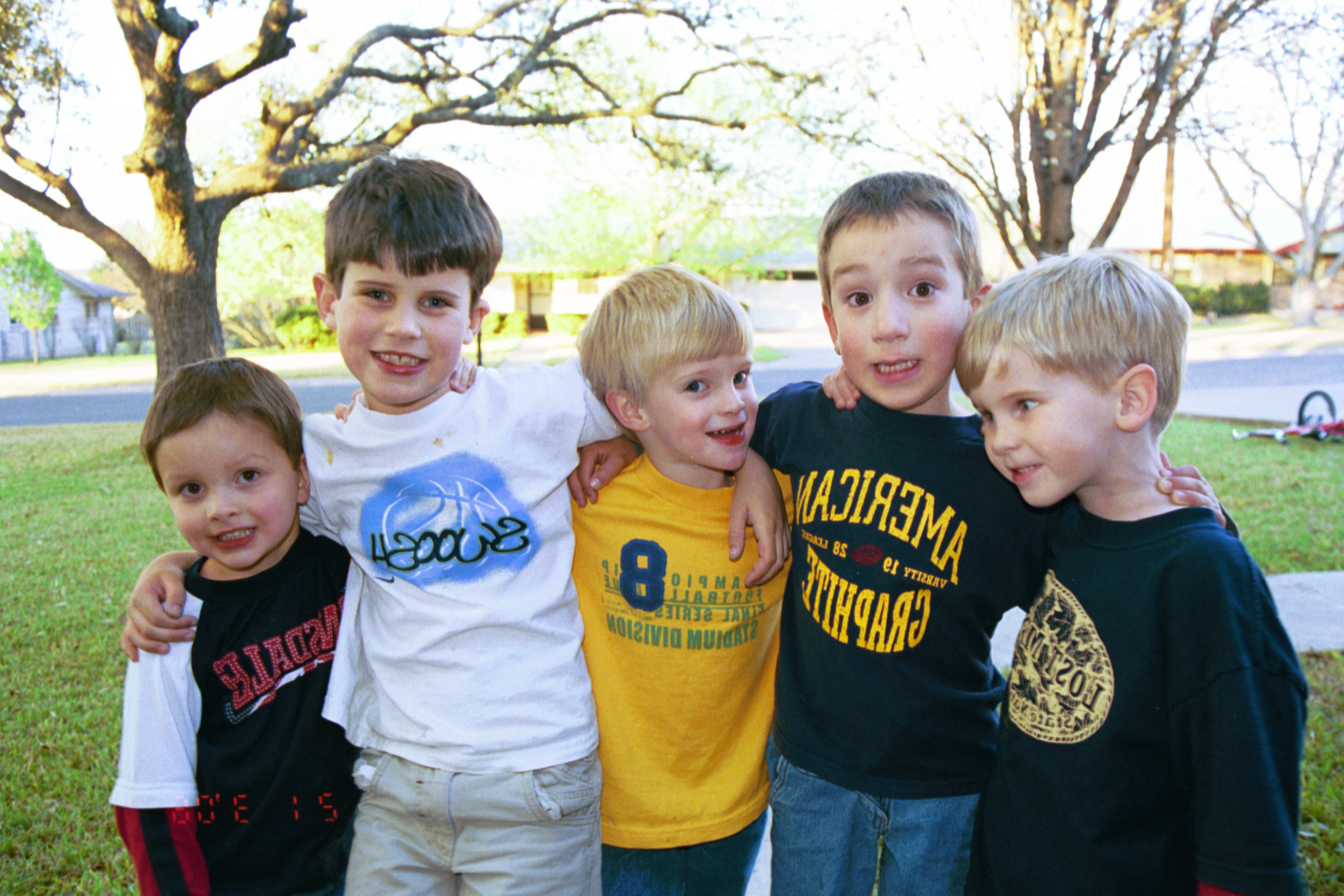 Posted by shoe at August 14, 2006 09:00 PM | TrackBack