three is a magic number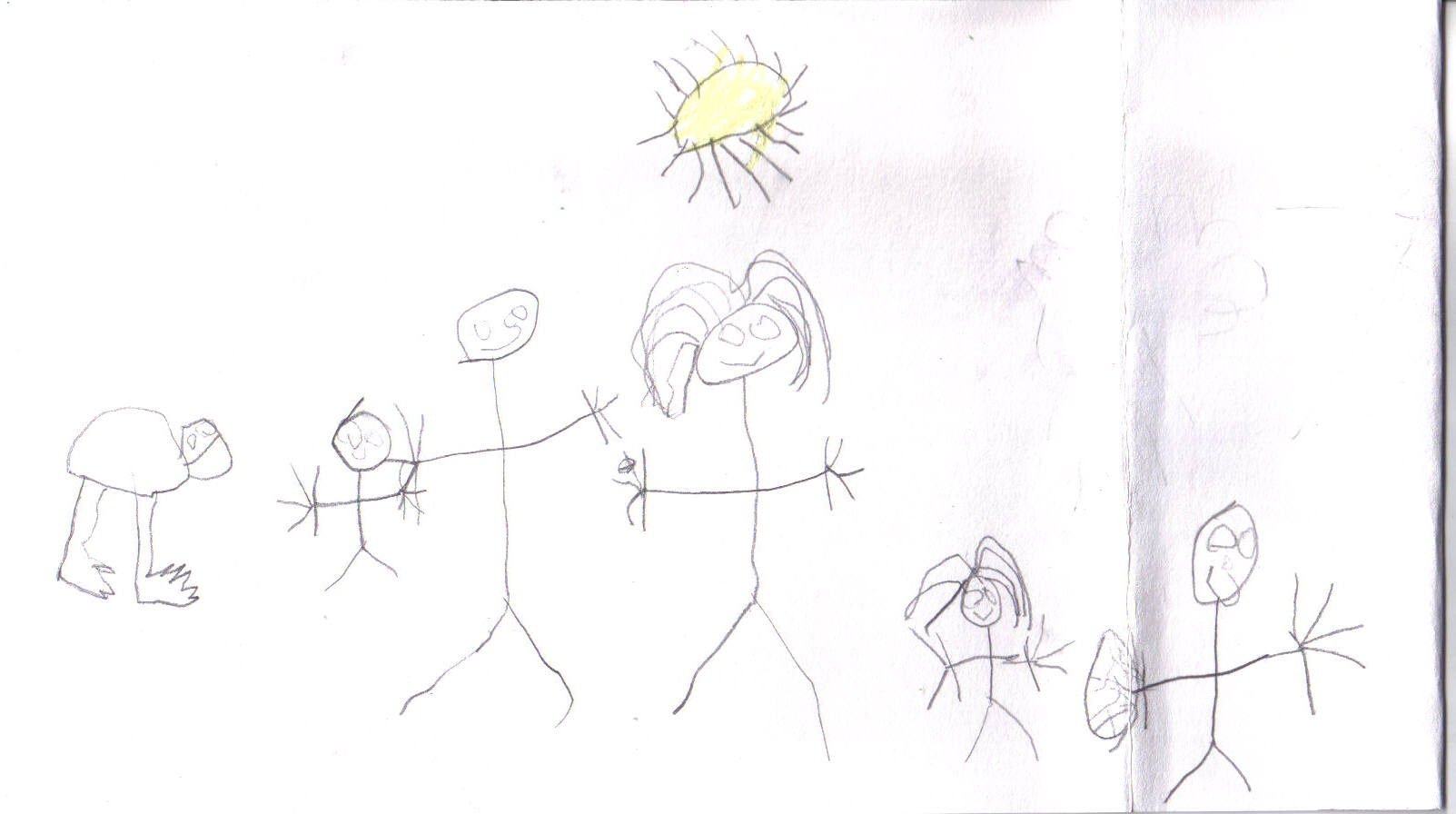 the alleycat's rendition of the family for his kindergarten teacher. on the amazing side, he got my ring on the correct hand and finger. how did he remember that at school?
then on the disturbing side, there are some extra folks. actually, half of em either don't really exist or are deceased already. does anyone out there think this is a healthy display? no, it's fine, i had pretty much given up already.
Posted by shoe at October 1, 2006 07:27 PM | TrackBack