on the art of butchering a cliche
Alex, "The ground is frozen salad."
True, "It's frozen SOLID, not salad."
Alex, "It looks like it's frozen salad to me."

The weather is worse today. Solid ice rink out front. No possible way to get to work. Haven't seen a car move in over twenty-four hours. It's a little on the cuckoo side. Dash nailed it yesterday with that cabin fever comment.
I'm about ready to take my life into my own hands. I will venture out today. By foot, if noway else. I shall break free of this jaundicing prison. I lived in Wyoming for crying out loud. I can handle this.
And here's a shot of True showing me his frozen treasure from the yard. Wow, frozen newspaper. Can you feel the joy?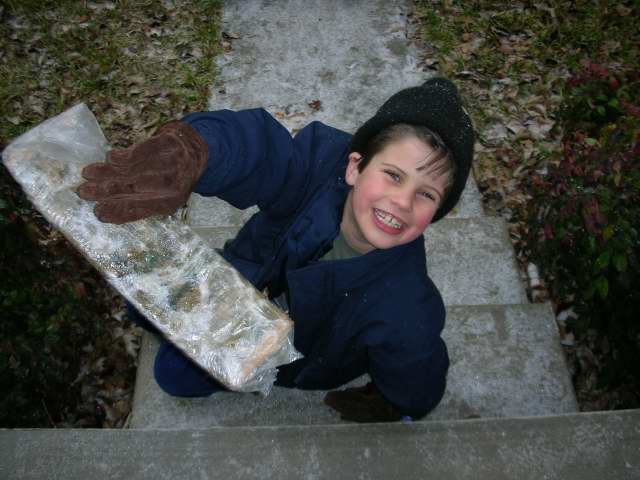 Posted by shoe at January 17, 2007 09:10 AM | TrackBack