Thanks...
My company came through yesterday evening, and off we went. Bdub's, and to watch yet some more college football...
I just wanted to thank Richard, T1G, Tammi, and Tammi. I sent an email off to Dax since I didn't have his digits, apparently he didn't get it...
Thanks Shoe... It was fun.
Somebody had to post boobies though... so, here you go, obligatory boobies...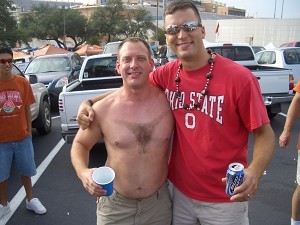 Go Bucks!
PS: This blog will self destruct if you don't disable my account sugar britches... you know what to do....
Posted by at September 24, 2006 04:53 AM | TrackBack