chou of the year
Sometimes, your kids go to school and they create and they make you so proud. Your little Einstein, or little Picasso, or little Michael Jordan. Everytime they excel, you feel a little push, momentum for your weary course. It's not all eroding away, the struggle is producing real results.
Then, other times, you open up your child's homework folder and what you find there deeply disturbs you. You may look out the front door to see if child protective services is on the way to get you. You may call your parents and repent some random sins.
Or, like me, you may just sigh and accept that your nomination for Mother of the Year will likely be looked over again.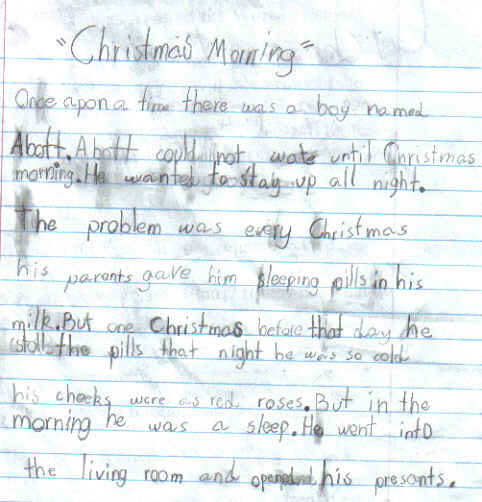 Posted by shoe at January 4, 2007 08:07 AM | TrackBack